Choosing Your Perfect Las Vegas Event Photographer
The NEW Las Vegas might surprise you
Las Vegas is so much more than a gambling city or a place to see celebrities stage comebacks through concerts. While these things remain part of the city's identity, Las Vegas has grown into considerably more. It is now the nation's leading destination for conferences, conventions, and corporate events. And it's also now a national leader in construction, technology, and commerce. All of these business meetings and events mean one thing. There are a lot of people here in need of the services of a Las Vegas event photographer.
Conventions and big office parties aren't the only gatherings that can benefit from the help of a professional photographer. Award presentations and trade shows can be helped by a Las Vegas event photographer as well. Photography is more than just pushing a button. It's an art form that also serves as a time machine. When taken by a skilled photographer, these pictures capture moments and images that participants can use to document important happenings and people. So you want images that won't only be looked on fondly, they are good enough to display as well.
It's true that every electronic device out there these days now seems to come equipped with a camera and video. So it's easy to see why their owners can convince themselves that they can capture fabulous images with them for any occasion. But consider what a professional photographer can do for you that an amateur one with a device cannot. Such photographers can:
Produce High Quality photography the first time (Shoot it right).
Professionals have Superior Equipment and also carry Insurance (Which is a MUST in most Convention Centers).
Reliable, Efficient and most important – Experience.
Capable of Working with Deadlines.
It's true that anyone can claim to be a photographer, and there can be a lot of "weeding" involved in finding the one who will create truly memorable photography for you.
Here are some tips for finding your Las Vegas event photographer who's perfect for your needs.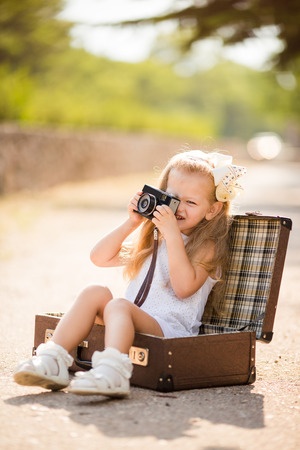 1. Look For A Photographer Who Is Comfortable With A Variety Of Styles
Are you looking for portraits? Group shots? "Action" scenes? Perhaps you're not yet sure? A good event photographer has experience in working with a variety of styles, and will help you choose the one or ones most suitable for your gathering.
2. Find A Photographer Who Is Willing To Be Interviewed
They have some nice references and their website portfolio looks great? That's good, but is this photographer willing to sit down with you to talk candidly about their work and your expectations? Do they allow you to look at extensive examples of their work?
3. Get A People Person
You and your photographer are going to be a team, so it's important that you can communicate and be congenial. But sometimes photography subjects need some encouragement to get the best shots, so it's important to find one who can get them by being professional and personable, not by acting like paparazzi.
So to insure that your next corporate event or company conference has photography worth keeping and displaying, take the time to find the right Las Vegas event photographer, and make that event truly memorable.